DECORATE YOUR BRACELET
You've finished your circuit and explored how it works. Now it's time to decorate it.
Cut out the decorations you've designed and glue or stitch them to your bracelet. If you're sewing them, use a normal non-conductive thread so that these stitches don't interfere with your circuit.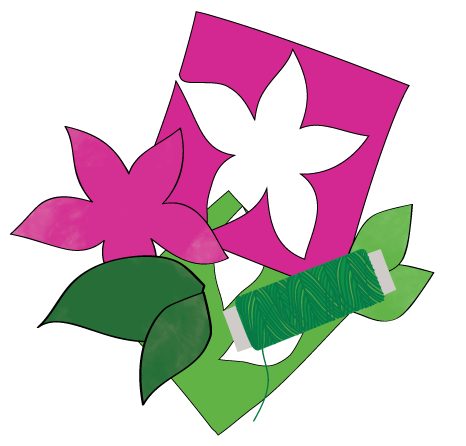 SEW ON YOUR SNAPS
Get out a non-conductive thread to sew on your snaps. Note: Your stitches will be less visible if you choose a thread that is the same color as your bracelet fabric. Sew the two male snaps to the top side of your fabric. Sew the two female snaps to the underside of your fabric. Keep these stitches especially neat, because they will show up on the outside of your bracelet when you close it.

WEAR IT!
Snap your bracelet around your wrist and turn it on. You're ready to dazzle your family and friends, especially when you wear it after dark!
You can wash your bracelet in cold water. Remember to take out the battery first.